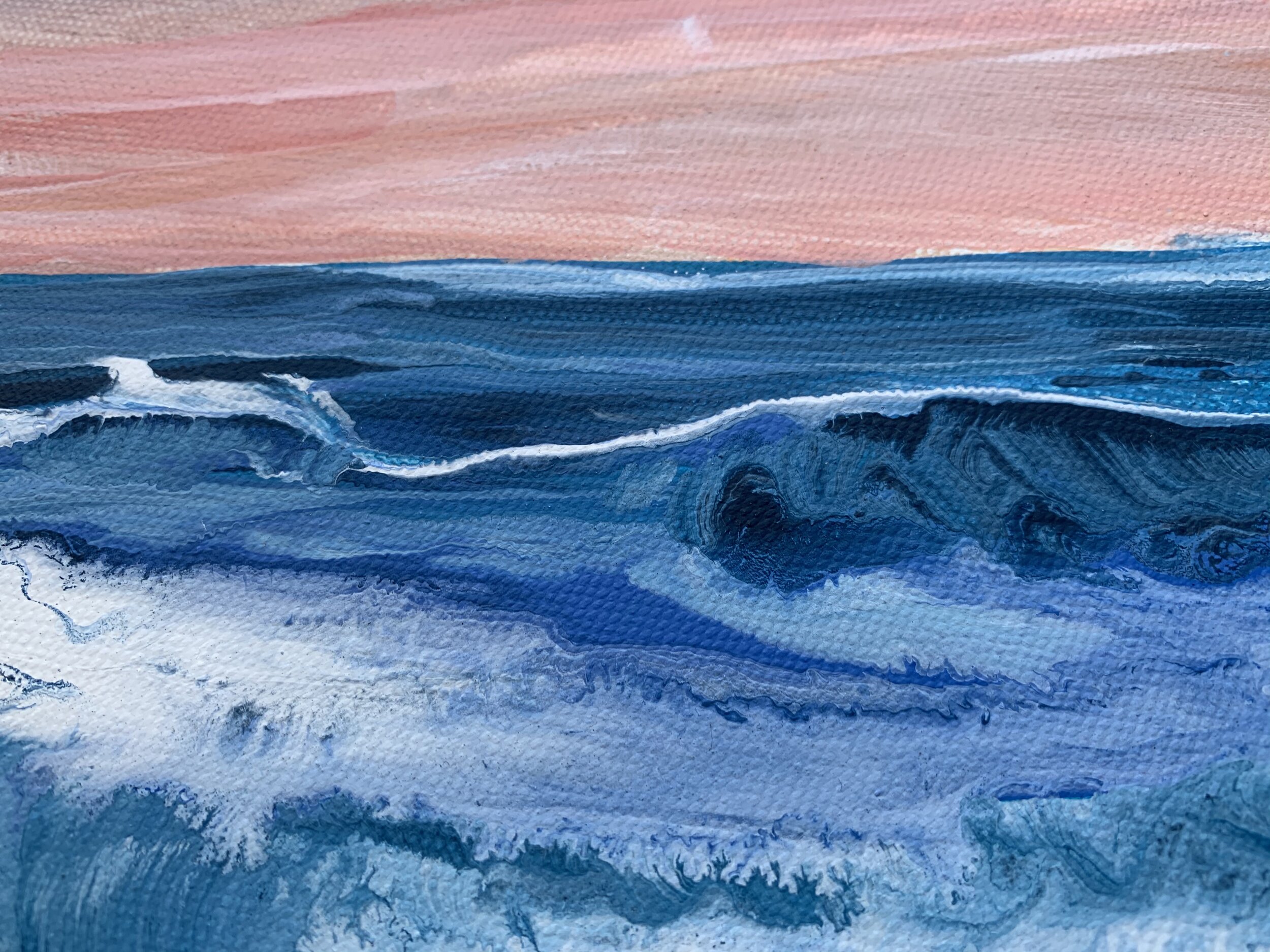 the artist + owner of swell anchor: christie jones
christie jones is a fine artist dabbling in multiple mediums.
after running a successful calligraphy design studio for five years, Christie transitioned to painting as a way to process her mental health and chronic pain diagnoses.
she processes anxiety, depression, and ptsd through colorful circular oceans.
she pursues finding the beauty in both the light and dark parts of her life.
inspiration
growing up on the south shore of long island, new york, christie is no stranger to the ocean.
spending 2019 traveling back + forth from long island to california, being "bicoastal" inspired a new way of creating artwork.
Christie now resides full time in San Jose, California with her husband of almost 9 years, and her two miniature dachshunds.
process
the first release of 2019 features circular watercolor abstracts.
the fluidity of working with water and pigments to create movement within each painting drives christie to continue pursuing these methods.
much like her pour paintings, she treated these watercolors similarly by layering paint and water.
she moved the paper to move the water to create the beautiful ripples and textures.
she breaks the creative process into three significant steps: play time, experiments + practice, and producing finished pieces.
her newsletter is a longer format, an inside view of the personal struggles with trauma, and the way that art can bring healing.
the core of the artwork
using a visualization technique that she created through therapy + EMDR, christie processes her mental health: anxiety, depression, and PTSD through circular artwork. her fine art is minimal, the epitomy of the viusualiztion - to quiet down the swirling noise inside her head. this video showcases what 30 seconds of anxiety feels like. the spiraling, the way our minds lie to us, and how we need to tap into that to appreciate our inner beauty.